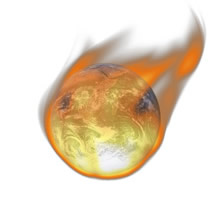 David Evans, a mathematician and a computer and electrical engineer writes:

I devoted six years to carbon accounting, building models for the Australian government to estimate carbon emissions from land use change and forestry. When I started that job in 1999 the evidence that carbon emissions caused global warming seemed pretty conclusive, but since then new evidence has weakened that case. I am now skeptical.

This evidence was not conclusive, but why wait until we are absolutely certain when we apparently need to act now? So the idea that carbon emissions were causing global warming passed from the scientific community into the political realm. Research increased, bureaucracies were formed, international committees met, and eventually the Kyoto protocol was signed in 1997 to curb carbon emissions.

The political realm in turn fed money back into the scientific community. By the late 1990s, lots of jobs depended on the idea that carbon emissions caused global warming. Many of them were bureaucratic, but there were a lot of science jobs created too.

I was on that gravy train, making a high wage in a science job that would not have existed if we didn't believe carbon emissions caused global warming. And so were lots of people around me; there were international conferences full of such people. We had political support, the ear of government, big budgets. We felt fairly important and useful (I did anyway). It was great. We were working to save the planet!
Click here to read the full article.
Labels: Global Warming