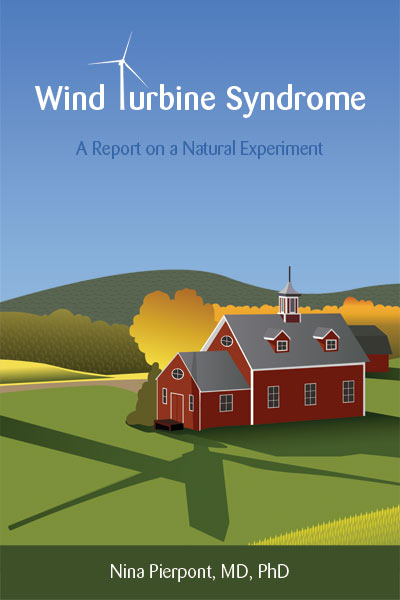 Details:

Approx. $10 + shipping. Discounted bulk orders.
The complete and authoritative report on Wind Turbine Syndrome to date.
Includes peer-review reports by American medical school faculty and other American scientists (including acousticians).
Intended for clinicians and people living in the shadow of wind turbines.
Based on the evidence presented, it calls for a minimum of 2 km setbacks of industrial turbines from people's homes.
Visit www.windturbinesyndrome.com for purchasing information.
Labels: Disadvantages, Noise